Doctors & Staff
Meet the experienced and friendly doctors and staff who make Vision Source/Watts Eye Associates the leading provider of vision care products and services in Newburyport.
---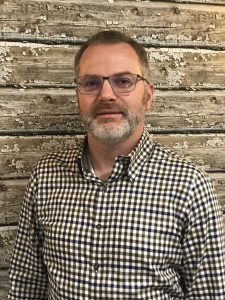 Chad McDonald, O.D. – Optometrist
Have you ever met a native Mainer you didn't like?
Dr. Chad McDonald's enjoyment for the New England way of life comes from his roots in rural Jay, Maine. Now living in the Newburyport area, he enjoys the quaint atmosphere and variety of activities coastal New England has to offer.
A graduate of the University of New England in Biddeford, Maine and the New England College of Optometry in Boston, Dr. McDonald distinguished himself for superior patient care, graduating with honors in primary care, contact lenses, pediatrics, and low-vision care. In 2013 Dr. McDonald became Newburyport's first Board Certified Diplomat in the American Board of Optometry.
Dr. McDonald completed his residency training with the Boston Medical Center and the Massachusetts Eye and Ear Infirmary. At the Lighthouse Center in New York City, he furthered his education in comprehensive care for the visually disabled. Dr. McDonald became a partner in the Watts Eye Associates practice in 1999.
Dr. McDonald is a member of the Massachusetts Society of Optometrists and the American Optometric Association, served as a Senior Examiner for the National Board of Examiners in Optometry, is a former Adjunct Clinical Faculty member of the New England College of Optometry in Boston, is a past board member and past president for the Newburyport Lions Club, and enjoys the excitement of serving as chairman for the annual Bed Race during Yankee Homecoming week.
Outside the office, he likes spending time outdoors with his family. His wife is Dr. Rebecca Boyer, an OB/GYN physician practicing with Women's Health Care of Newburyport and Haverhill. They have two sons. Dr. McDonald is a self-described sports junkie, as he enjoys rooting for all the Boston sports teams! He enjoys road and mountain biking. His dream vacation would be to go to all of the U.S. National parks. Outside of the office Dr. McDonald enjoys taking a long bike ride or a day of hitting the slopes, making a playlist of his favorite tunes, or watching a good movie. He is a big fan of classic rock, but his favorite song is "Ordinary" by the Alternate Routes. His favorite frames are Randolph because they are made in the USA. He is known in the office for his famous homemade cinnamon rolls- from his grandmother's recipe!
---

Katharine DiResta Sullivan, O.D. – Optometrist
Dr. Sullivan grew up in the greater Newburyport area and as a child had her first eye exam at Watts Eye Associates. After completing her elementary school education at the Immaculate Conception School in Newburyport, she attended Brooks School in North Andover. Dr. Sullivan went onto college in Maine receiving her undergraduate degree, Cum Laude from Bowdoin College. At Bowdoin College Dr. Sullivan was awarded honors as a Sarah and James Bowdoin Scholar.
Dr. Sullivan attended the four year optometry program at the New England College of Optometry graduating with honors, Beta Sigma Kappa in 2004 and was awarded the Beider Scholarship.
After finishing her optometric education she then went onto post-graduate training completing her residency program in ocular disease at the Edith Nourse Memorial Veterans Hospital. Upon finishing her residency she worked as a consultant for Ophthalmic Research Associates (ORA) and then joined the ophthalmology practice of Dr. Glenn Kimball, M.D. in Haverhill where she attended to patients for several years prior to joining Watts Eye Associates.
Dr. Sullivan is a member of the Massachusetts Society of Optometrists as well as the American Optometry Association. Dr. Sullivan became board certified in 2014 as a Board Certified diplomat of the American Board of Optometry. Her optometric practice interests involve specialization in primary eye care, diabetic eye exams, dry eye, and contact lens.
Dr. Sullivan lived in San Francisco for a year between college and optometry school, and wants to take a trip back out there! Outside of the office, Dr. Sullivan spends time with her husband and two boys- often to many sporting events. The two boys exhaust but recharge her at the same time. She loves going to the beach, and could stare at the ocean for an indefinite amount of time. Her theme song changes by the week, and she needs coffee every morning to function! She would love to go to Alaska and South America with her family. She enjoys reading- mainly fiction, and trips up to Stowe, Vermont. Her favorite frame lines are MODO, Vera Wang, Maui Jim and Oakley- now she is thinking she needs new frames!
---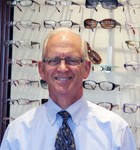 William F. Watts – Optometrist (Retired)
Dr. Watts is thoroughly enjoying retirement- spending time at the beach in Florida and skiing or sailing at the Lake in Maine!
---
Rick Masiello, RDO
Lead Optician
Rick has been in the business of glasses for many years, but started here in January of 2006. He really enjoys working with everyone who comes in, but especially enjoys fitting children for their first pair/s of glasses! His favorite frame lines are Safilo because of the quality manufacturing and the materials used, as well as MODO for their great styling and colors. While out of the office, he enjoys going to concerts or baseball games with his wife and children, as well as attending as many concerts as he can- he is our music guru of the office!
---
Lisa VanNorman, RDO
Licensed Optician
Lisa began working here in April of 2010. She really enjoys working with our reps that come in and always strives to get the best of the best frames to carry in our optical shop! Outside of work, Lisa enjoys being out on the water in her boat, and helping around her oyster farm on Cape Cod. She also recharges by spending time on the beach (any beach will do) and taking in the sight of the ocean. Her theme song is "Sweet Caroline" by Neil Diamond- she sings it to herself sometimes as she is organizing the wide variety of frame displays we have. Lisa enjoys helping people select frames to enhance their fun forward style- life is to short to wear boring glasses!
---
Sarah Goulet, Practice Manager
Sarah has been working here since she was 12 as a cleaning assistant! She cannot live without coffee- iced coffee, with cream only- NO sugar! She enjoys walking downtown with her kiddos, to get coffee and to the playground. Sarah enjoys laughing with the team the most while at work! Her theme song- David Bowie's "Heroes" playing in the background while relaxing in a thatched hut in Bali would be a dream. She loves looking through her Bellinger frames because they are so unique, and watching sunrises over the beach.
---
Tara Watts, CPOA
Optical Administrative Assistant
Tara began working at Watts in October of 2007. Tara wears many, many hats in our office helping with optical, inventory control, front reception and check out, helping with the technicians, AND ordering and stocking contact lenses. Whew- that is a lot! In other words, Tara is SUPER organized! Her theme song to keep going is "Somebody Else's Story" by John Waller. Her favorite frame lines are Diva and Fysh because of their styles and colors! While out of the office, Tara loves going on whale watches, taking candid photos of her nieces and nephews, and helping out in different areas within her church. Her dream vacation would be to take a trip around the world- making sure to stop in Holland, Alaska, Hawaii, Australia and Italy! Tara is known as the baker of our team- specializing in pumpkin whoopie pies and the ever addicting "white trash" mix.
---
Fanny Kelly, CPO
Technician
Fanny started at WEA in March of 2014 as a technician- doing pretesting and taking care of patient medical histories. Fanny really enjoys getting to know our patients and taking care of them. Originally from the Dominican Republic, she enjoys going home and taking in the view from her Grandfather's porch. From that porch you can see the mountain and the blue of the sea as far as the eye can see! Her theme song is "Todo se lo debo a el" by Marcos Yaroide- it speaks of how many blessings we have in our lives. Out of the office, Fanny loves going to the beach and visiting the DR, but dreams of visiting Italy, Spain, France, and Iceland!
---
John Cavacchi, RDO
Licensed Optician
John has been in this industry for a long time! He went to Framingham Opticians School and graduated from there in 1977! He specializes in fitting and dispensing frames- and takes ample time with each patient to ensure they pick exactly what they want, and fits it appropriately to them! You can see his passion for this line of work with his interactions with the patients and our team. He thoroughly enjoys traveling and hopes to get back to Europe soon. He loves '60s and '70s music, and cannot pick just one favorite frame line. He is known in the office as being a gentleman, and always looks dapper! He cannot function without his good health!
---
Jay Oczkowski, RDO
Licensed Optician
Jay started working at Watts Eye in May of 2016. He is known around the office for being the "class clown" and always has something funny to say to brighten everyone's day! He starts every day with a large iced coffee and is ready to be a jack of all trades in the optical lab! He loves helping people pick out the best frames for them, and takes the time to make them with love. Kite-surfing is his out of office getaway, and his dream vacation would be to go to Bora Bora and Tahiti to kite in the gorgeous turquoise waters. His theme song is ACDC "Highway to Hell"- that paired with a rumrunner in hand and a seat in the sand is how he recharges! His favorite frame line is iGreen because of the bright and fun colors and their lightweight designs.
---
Sarah Corl, CPO
Front Desk and Social Media Lead
Sarah began working at WEA in January of 2016. She enjoys working with the many social media outlets, and lending a hand in helping people select frames that make them feel great! She survives on coffee and mascara- as she is known in the office for her lashes. Her time out of the office is spent on the rail trail walking her dog Ryder, and spending time on the water or on the beach- which is also how she recharges! Her favorite frame lines are MODO and Fysh because they are stylish and bold. Her dream vacation would be to go to Mykonos and Santorini, Greece and take in the beautiful blue waters. Another dream spot is Reykjavik, Iceland to take in the Northern Lights in a glass igloo- it would be magical to see all of those amazing colors!
---
Cinthia Proano
Lead Technician and Cornea Specialist
Cinthia started working at WEA in November of 2016. She is our Ecuadorean transplant, and studied in Ecuador for her Medical Schooling and Ophthalmology. She studied the cornea at Harvard in 2002! As the lead technician, Cinthia begins medical office visits before Dr. M or Dr. S see our patients, and she also trains our other techs! She thoroughly enjoys teaching, and even prepares slides and lectures for the staff meetings. Out of the office, Cinthia loves to play, sing and hear music- as she plays the violin! She also enjoys swimming, and would love a chance to get back to the Galapagos Islands to take in the beautiful views and swim. To recharge, she prays, and the peace of God fills her up. Her favorite song is "I can only imagine."
---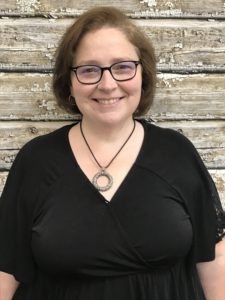 Stefanie Lennox
Patient Care Coordinator
Stefanie joined our staff in July of 2018. Since she is a newbie, she is enjoying learning more about the eyes! She is a live music fan- not country, but anything 60s to 90s rock- is fun to listen and dance to. She is currently loving "Let it be" as her theme song and working on it being her motto as the same time. While she is new to our staff, she loves frames and is obsessed with three different frame lines- penguin, Tehia and Fysh. Favorite sights of hers include happy dogs and babies making funny faces- who doesn't love both of those?! A way for her to recharge is to relax on the beach and daydream or to get a massage. She is known to get many, many coffees a day- she truly runs on coffee! Her dream vacation is a small coffee shop in Italy, in a small little town, overseeing the beautiful sites and relaxing with a good cup of joe!
---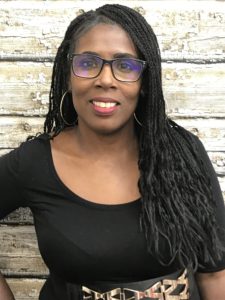 Keisha Jackson
Patient Care Coordinator
Keisha joined us in June of 2018. She is enjoying learning about the different departments within the office, and enjoys the patient interaction as well! Keisha just got back from a cruise to St. Maarten, and dreams of going to Hawaii! She enjoys being with her friends and family while not at work. She likes to meet and see new people from other cultures, as well as sight seeing while traveling. One thing that Keisha cannot function without is music- "Music helps to make the world a better place."
---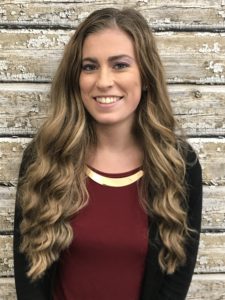 Desiree Raymond
Patient Care Coordinator
Desiree joined our team in June of 2018. While she is still new to us, she really enjoys the interactions with our patients. She is another one that needs at least one ice coffee or latte to get the day (party) started! While not in the office, Desiree enjoys running, shopping, spending time with family and friends- mostly sporting events to cheer on the bruins! A dream vacation of hers would be to go to Antarctica to see the Emperor penguins. Her favorite frame line is Ray-Ban they are the only sunnies she will wear! The way she recharges is by going to the gym or reading a good book- sometimes by enjoying a wheat beer! Her favorite sight to see is a toss up between the ocean and mountains- they are both fantastic sights to take in.
---
Chelsea Donlan
Technician
Chelsea joined the team in September or 2018! She has worked in the optical field for nine years now. She began as a receptionist, tried her hand as an optician, and even managed a practice. With this experience under her belt, she has come to love working with children, and helping them pick out frames- Speaking of frames, her favorite line is Safilo. Another favorite part of her day is seeing people- they make her happy! A way for her to recharge is sleeping in and watching Netflix. Outside of the office, Chelsea enjoys cooking, reading, painting and drawing, and much needed family time. A dream vacation of hers would be on a white sandy beach or to see her family in Holland. Chelsea is another that requires coffee (caramel flavored) to get her day going!