Chad McDonald, O.D.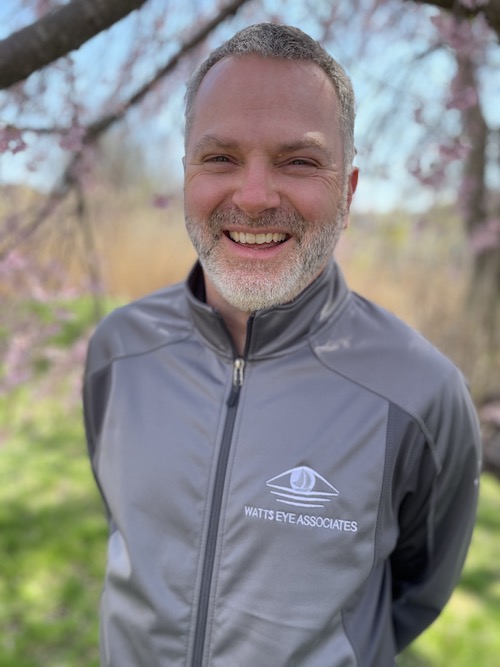 Optometrist
Have you ever met a native Mainer you didn't like?
Dr. Chad McDonald's enjoyment for the New England way of life comes from his roots in rural Jay, Maine. Now living in the Newburyport area, he enjoys the quaint atmosphere and variety of activities coastal New England has to offer.
A graduate of the University of New England in Biddeford, Maine and the New England College of Optometry in Boston, Dr. McDonald distinguished himself for superior patient care, graduating with honors in primary care, contact lenses, pediatrics, and low-vision care. In 2013 Dr. McDonald became Newburyport's first Board Certified Diplomat in the American Board of Optometry.
Dr. McDonald completed his residency training with the Boston Medical Center and the Massachusetts Eye and Ear Infirmary. At the Lighthouse Center in New York City, he furthered his education in comprehensive care for the visually disabled. Dr. McDonald became a partner in the Watts Eye Associates practice in 1999.
Dr. McDonald is a member of the Massachusetts Society of Optometrists and the American Optometric Association, served as a Senior Examiner for the National Board of Examiners in Optometry, is a former Adjunct Clinical Faculty member of the New England College of Optometry in Boston, is a past board member and past president for the Newburyport Lions Club, and enjoys the excitement of serving as chairman for the annual Bed Race during Yankee Homecoming week.
Dr. McDonald enjoys time out of the office, outdoors with his family- wife Dr. Rebecca Boyer (an OB/GYN with Women's Healthcare) and two kiddos. They are big sports fans- rooting on the Patriots and the Red Sox! Dr. M is a huge fan of Star Wars, and has even taken his kiddos to see them in theaters! He enjoys laughing at his favorite show- Seinfeld, as he has seen all of them multiple times. Dr. M used to have a cat named Seemore, and if he were to ever get a dog, it would be a basset hound named Wadsworth! He always talks about being a blueberry farmer if he was not in this industry- he loves anything blueberry OR strawberry shortcake! Dr. McDonald is a huge fan of classic rock- there are too many favorites to list. He prefers to wear glasses, of the 3D variety 🙂