Kristin Baragona, O.D.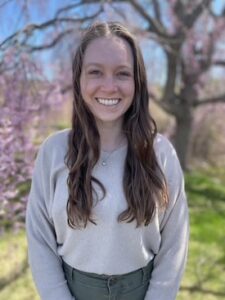 Optometrist
Dr. Baragona is excited to join the team at Watts Eye Associates! She graduated from Penn State University in 2017 with a degree in Nutritional Sciences and a minor in Biology. During college, she traveled for a semester to London, England to study Health Practice & Policy. Dr. Baragona began her optometric studies at New England College of Optometry in 2017, where she also served as president of the Public Health Club and graduated in May 2021.
After graduation, Dr. Baragona moved to the Newburyport area where she enjoys living on the coast, as she grew up in the small beach town of Sea Girt, New Jersey. She enjoys summer bike rides on her beach cruiser and loves to read in her downtime. She has always been a Red Sox fan (even though she is from Yankees territory!) and loyally cheers for PSU football each fall. Next up on her travel plans – a trip to Scotland this fall.
Dr. Baragona is excited to begin her optometric career at Watts Eye Associates and looks forward to joining the Newburyport community!
A few other things about Dr. B- Kristin enjoys HOT coffee and SPICY foods. Two items on her bucket list are seeing a concert at Red Rocks in Colorado and attending a hot air balloon festival. Her (not so secret) talent is that she is a LIMBO queen, and can limbo VERY low to the floor. Dr. B. cannot wait to start seeing patients!