Spencer Traxler, O.D.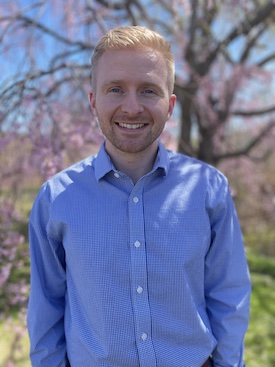 Optometrist
Dr. Traxler grew up in Newburyport, having Dr. McDonald as his Optometrist. After graduating from Newburyport High School in 2012, he attended the University of Maine where he graduated in 2016 magna cum laude with a degree in Bioengineering and was awarded High Honors from the Honors College. In 2016, he began his optometric studies at the New England College of Optometry (NECO), where he graduated in May 2020 while in quarantine. At his time at NECO, he was awarded the Otto Hochstadt Scholarship for his achievements in bioscience coursework.
In his free time Dr. Traxler enjoys traveling with his family and friends, with his most recent trip being to Dublin, Ireland with his family for the winter holidays. Next up on his list is Zion National Park in Utah. He also likes to spend time with friends going hiking and skiing in Maine as well as lounging on the beach in his fiance's hometown, Sea Girt, NJ. Growing up in New England has spoiled the sports fan in Dr. Traxler, but his favorite sports memory is traveling to London to see his favorite football (soccer) team, Arsenal FC play.
Dr. Traxler is extremely excited to start his career working at Watts Eye Associates, and to provide eye care to the community that cared for him growing up.