Marco RT 5100 Auto Phoroptor
The Marco TRS (Total Refraction System) RT-5100 is the first of its kind in the country.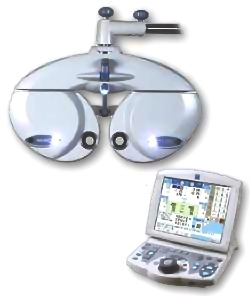 Replacing the standard refractor, it allows us to control the entire refraction process from a keypad, and move the lenses quickly and accurately without any discomfort to you.
The new technology allows you to spend less time in the exam room, and allows us to get a more accurate refraction.