Meet Our Staff
Meet the experienced and friendly doctors and staff who make Watts Eye Associates the leading provider of vision care products and services in Newburyport.
---
Rick Masiello, RDO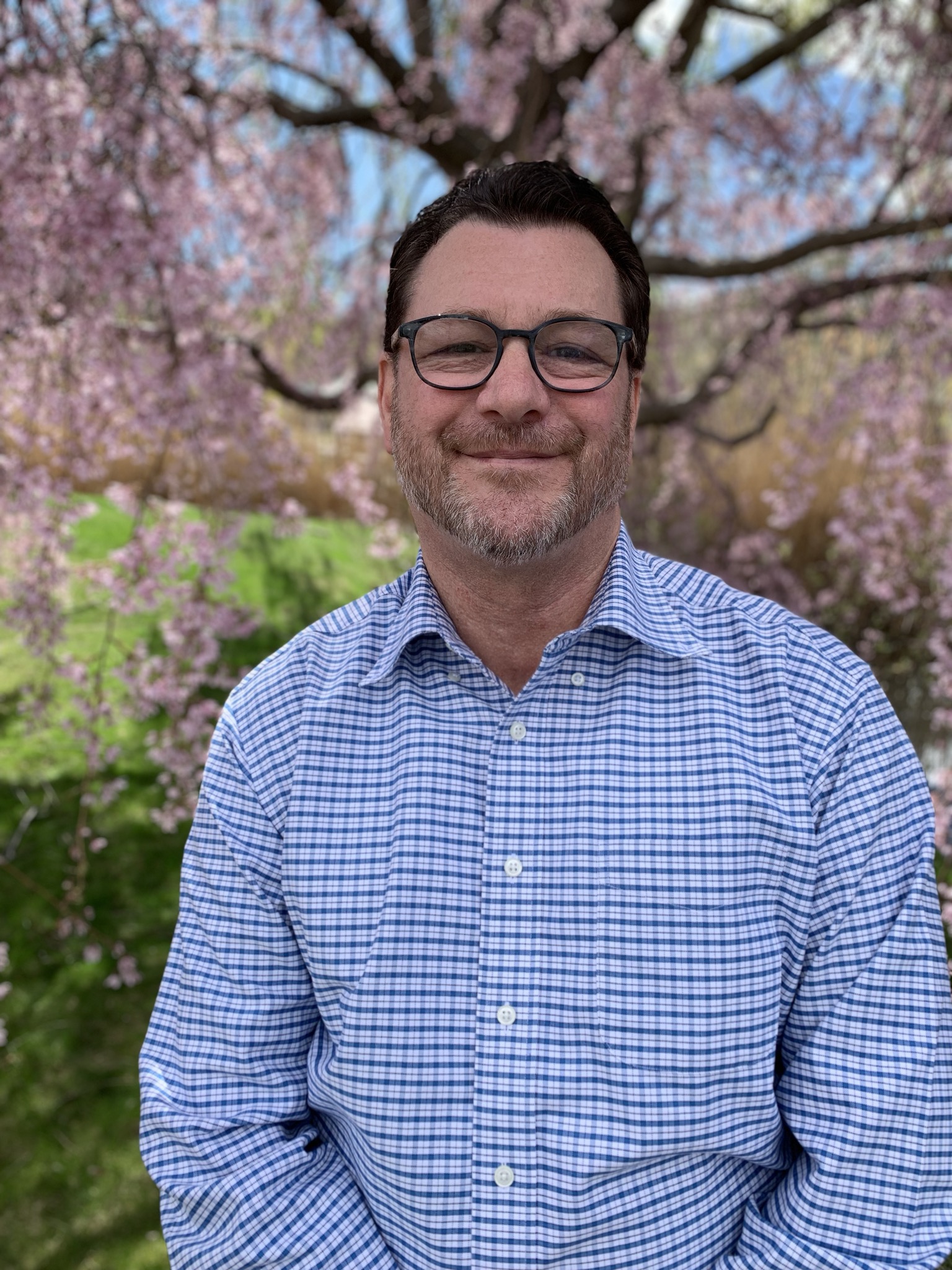 Lead Optician
Rick is our optical department lead, and has been in the industry for many, many years! His knowledge, care and attention to detail is what helps our patients' choices in eyewear. A favorite pastime of his was playing street hockey and wiffle ball with his buddies. Something very old he has is his baseball glove- which is **** years old! Rick's superpower of choice would be the power of invisibility. He prefers his coffee and tea iced! Rick has been with us since 2006.
---
Sarah Goulet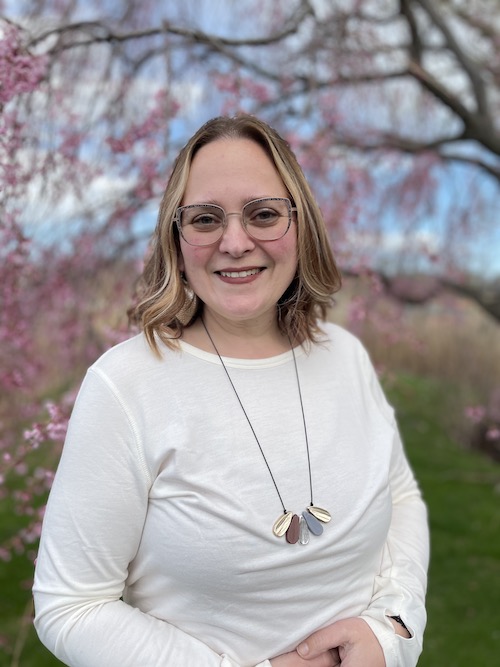 Practice Manager
Sarah is the practice manager and has really been here since she was young. This used to be her Father's practice after all! When growing up, she loved playing softball. She played for 10 years and coached for one! Something really old she still has is the Watts Detective Agency sign (still hanging in her dining room) that belonged to her great Grandfathers and great, great Uncle's business in Boston. Sarah recently started taking guitar lessons- so this talent is in process. Her favorite food is Palak Paneer from Jewel in the Crown. Sarah is a huge iced cold brew coffee fan- and enjoys hot sangria tea too! Sarah has been with the team since 1999.
---
Tara Watts, CPOA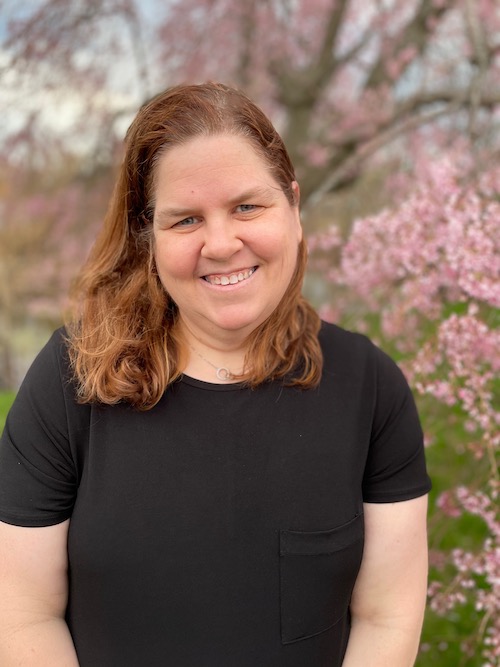 Optical Administrative Assistant
Tara is our Jack of all Trades and wears many hats in the office. She mainly does behind the scenes work with contact lenses and optical administration work. A favorite pastime of hers is snowmobiling through the Maine and New Hampshire trails with her family. The oldest thing she still has is a newborn crib and toddler rocking chair from her father that was his when he was young- almost 79 years! A talent of hers some may not know is chocolate making with her mom- there is a special place in her heart for making the office favorite white trash party mix. Tara's bucket list includes travelling to Alaska, Holland, and Australia- really travelling the world! Her favorite treat is the orange crunch cake from The Bubble Room on Captiva Island. Tara has been with the team since 2007!
---
Fanny Kelly, CPOA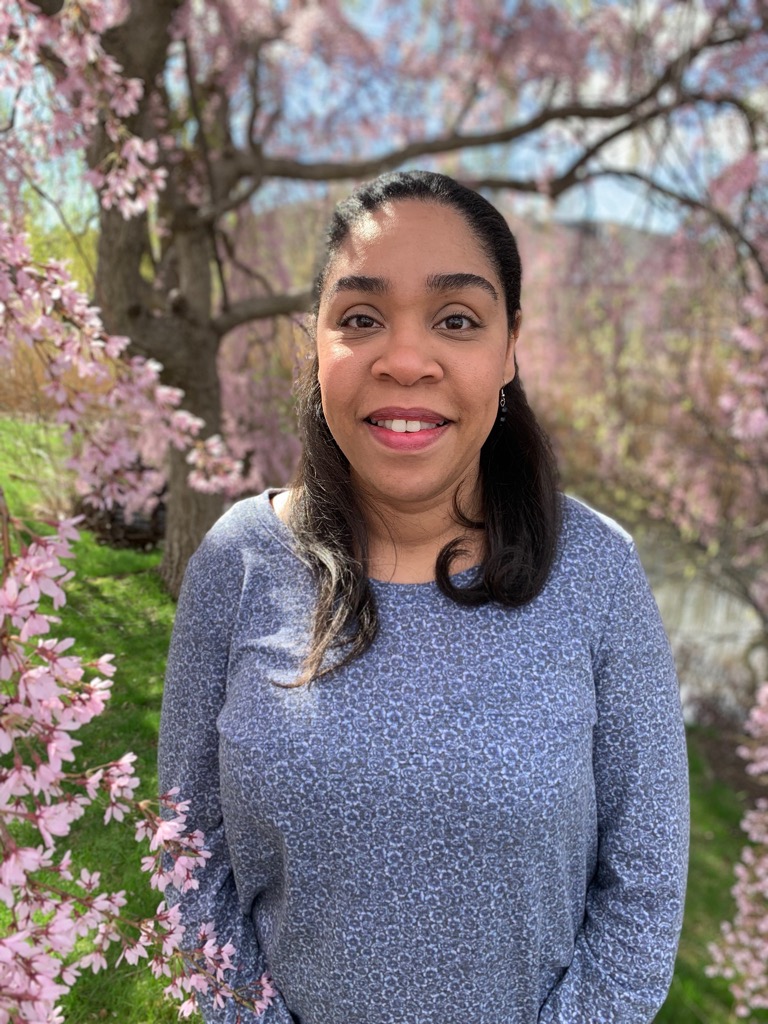 Technician
Fanny is our Lead Technician- and really enjoys taking you through the process of tests before the doctor sees you. She is a great sponge of knowledge, and really cares for each and every one of our patients and staff! Fanny grew up in the Dominican Republic, and really enjoyed visiting her Grandfather's farm and going to summer camp with school and church friends. Something really old she still has is her baby blanket- a gift for when she was born. Fanny is afraid of snakes. A favorite dessert is her mother's rice pudding. Fanny's super power would be time travel- so she could visit with people she really misses, or the power of healing, so she could heal people physically and/or emotionally. The only thing on her bucket list is to go to Europe on a holiday! Fanny likes coffee and tea- but they must be hot! Fanny has been a part of the team since 2014.
---
Jay Oczkowski, RDO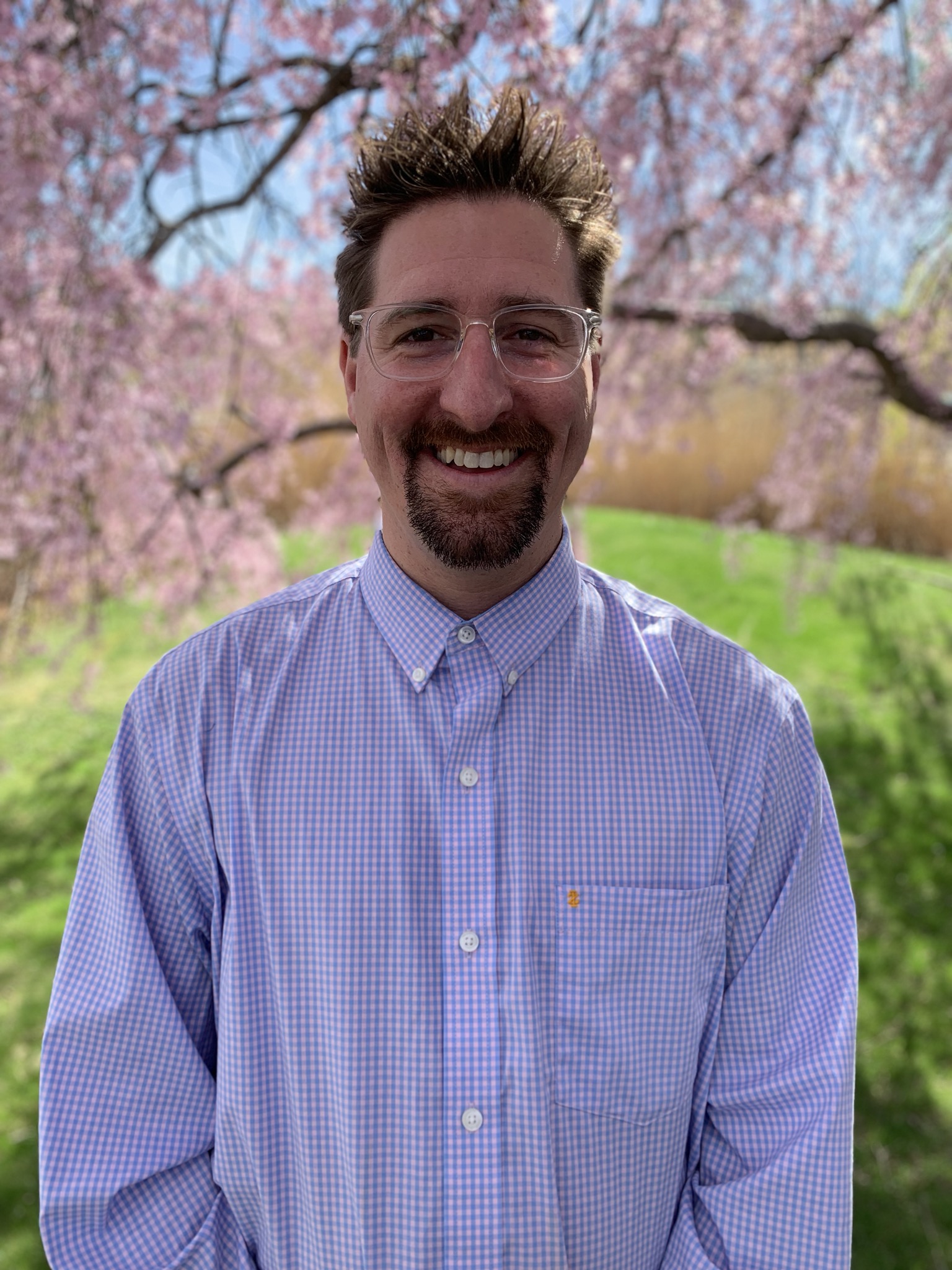 Licensed Optician
Jay is one of our licensed opticians, and enjoys working in our lab- cutting and putting the finishing touches on your glasses! He really enjoyed racing bikes, driving four wheelers in the woods and playing paintball when he was younger. Jay has a really old coin collection from the late 1800s and early 1900s. He is a renowned landscape oil painter. Jay loves pizza, and his super power of choice would be flying- so he could get anywhere fast. His bucket list includes going skydiving and visiting more of Europe. Jay is a huge iced coffee drinker, all day every day. He has been with the team since 2016.
---
Sarah Lombard, CPO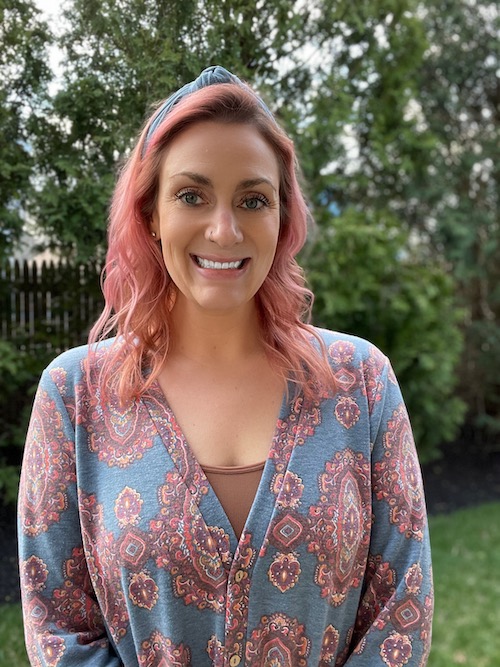 Front Desk and Social Media Lead
Sarah's face is one of the first you will see walking in the door, as she is usually at the check-in/check-out area. Sarah is also the social media lead, so you may see her posts and videos on the socials here and there! She loved going to summer camp in North Carolina- it was a month-long session and she went for 6 years! Windsurfing and driving the Boston Whalers around the Neuse river were her favorite activities at camp. A secret talent she has is synchronized swimming- which also began at summer camp. Sarah is a huge fan of seafood- mussels, scallops, oysters, lobster, and fish are her faves. Her superpower of choice is super-learning- so she can understand things on the fly. Her bucket list includes Mykonos, the Maldives, and seeing the Northern Lights in an igloo in Iceland! Sarah loves hot and iced coffee, and as a true Southern girl at heart, loves sweet iced tea. She has been here since 2016.
---
Stefanie Lennox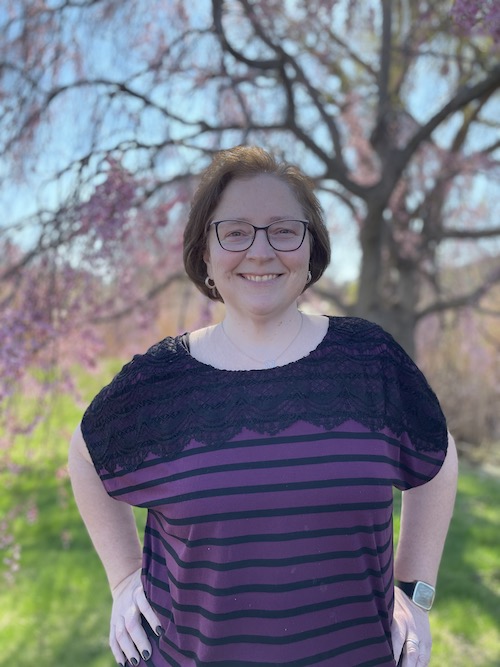 Patient Care Coordinator
Stefanie is part of the patient care team, and is a friendly voice on the other end of a phone call to the office. She also takes great care in helping set patients up with Specialist visits. When she was younger, Stefanie enjoyed riding her bike and playing with her Barbie dolls. Something very old she has are pearls of a relative that has passed. Her most favorite food is sushi – she loves spicy tuna rolls! Her superpower would be invisibility. Her bucket list includes going to Italy and sitting in a small coffee shop sipping great coffee and taking in all of the goings on around her! Speaking of coffee, she loves coffee- hot or iced, depending on her mood. Stefanie has been with the team since 2018.
---
Keisha Jackson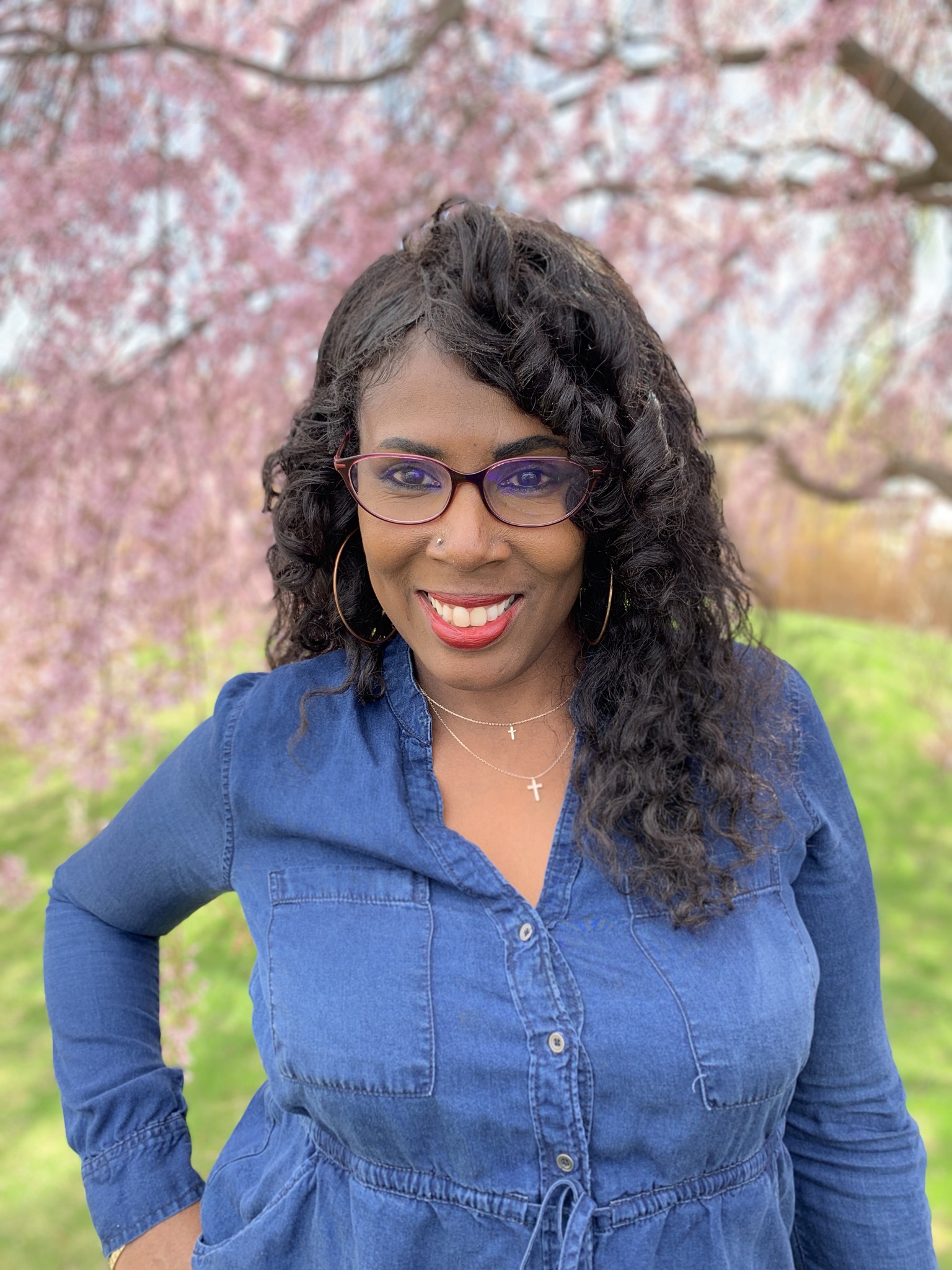 Patient Care Coordinator
Keisha is usually in the back business office taking phone calls and getting insurances ready prior to patients' appointments. Sometimes you'll see her pop up front to help out. One of Keisha's favorite past times was travelling with her Dad on the amtrak to Indianna- it was a fun trip with lots of sights to see along the way. Something very old she still has is her wedding dress, which is now 15 years old! Keisha's superpower of choice is a tie between teleportation and time travel. Her bucket list includes travelling to Hawaii and the lush beaches, and to go to Jerusalem in Israel. Keisha loves iced tea and hot tea. She has been part of the team since 2018.
---
Desiree Raymond, CPO, NCLE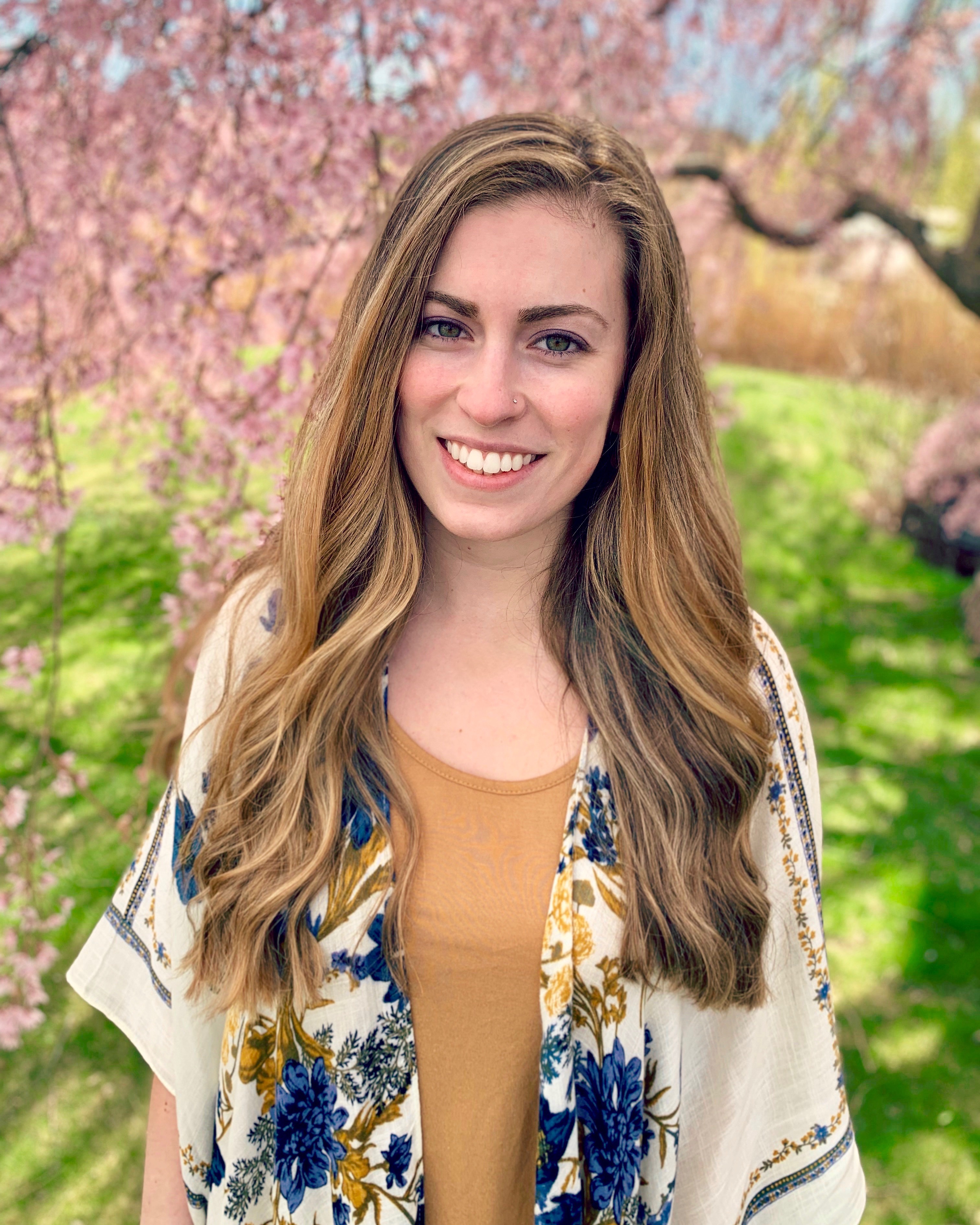 Contact Lenses
Desiree began in June of 2018. She is working on being certified to fit contact lenses, and really enjoys working with patients and teaching them how to use and wear their contacts. Speaking of contacts, she prefers wearing contacts but she does not mind wearing her Kliik frames. Desiree likes Game of Thrones, Stranger Things, and Mad Men. She enjoys reading too, especially by Nicholas Sparks. She currently does not have any pets but sees a puppy in her future. Des would want to be a scientist or an astronaut (as she has her degree in Biology). She would like to meet with Katie Bouman, the woman who recently developed an algorithm for imaging black holes or, Jennifer Doudna because she has been part of the discovery of how to use CRISPR (editing genomes).
---
Chelsea Donlon, ABO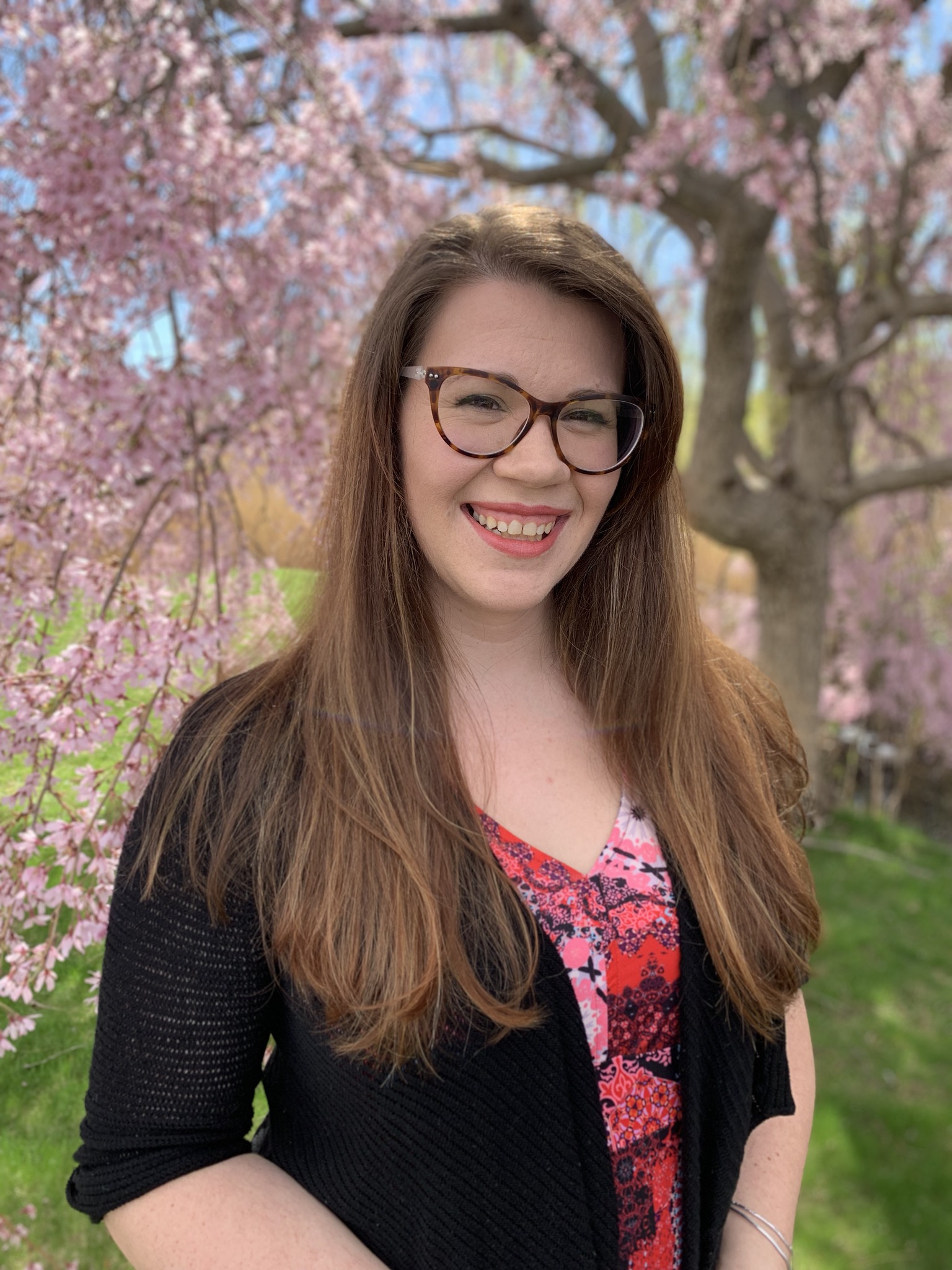 Apprentice Optician
Chelsea began with us in September of 2018. She loves working with lots of different people and helping them find glasses that they love! Her all-time favorite show is Bones. She loves both contacts and glasses, with the option to change it up depending on what she is doing that day. She does not have any pets of her own but loves them all. If Chelsea could do anything outside of the industry she would either cook, teach or paint. If she could meet anyone alive or dead, she would choose Julia Childs- she grew up watching her cook, and would love to share a kitchen and a glass of wine with her!
---
Cody St. Cyr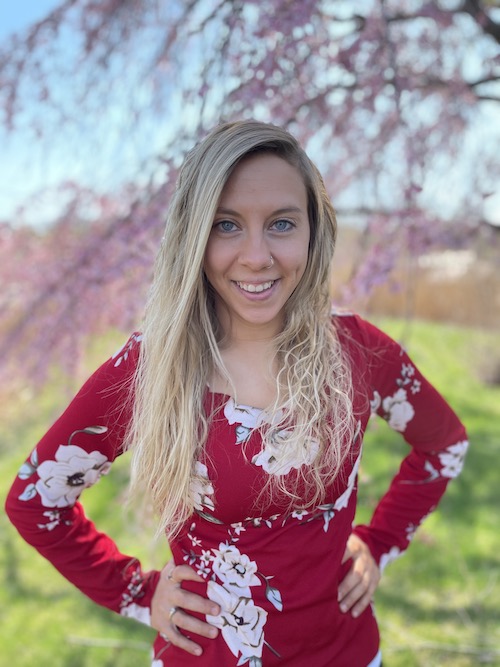 Technician
Cody is one of our fantastic technicians! She is one of the first faces you will see before the doctor comes in to help you. Cody really enjoyed spending a lot of time playing outside until it was dark and spending lots of time with family too! She really despises all bugs (except for bumble bees, butterflies and dragonflies). The superpower she would choose is Intangibility- as it is the underdog of the powers- no more paper cuts, stubbed toes, or being late to anything)! Cody's favorite food is her mom's homemade spaghetti, which is a family recipe. Her bucket list top two are having a spa day at the Blue Lagoon geothermal spa in Iceland, and visiting a winery in France. Cody has been with the team since 2020.
---
Sheldon Castro CPO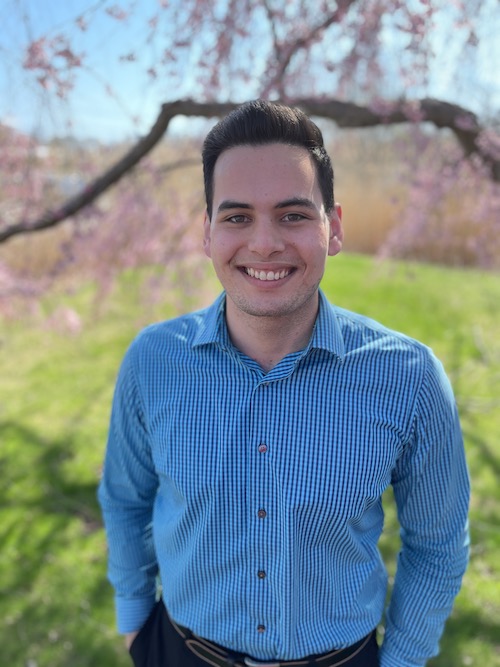 Technician
Sheldon is one of our technicians that will take you through the pre testing prior to seeing our doctors. His cheery personality and easygoing attitude will help to ease any anxieties of seeing any of our doctors. Sheldon's favorite food is beef bulgogi- it is a Korean dish that he could eat all day, every day! His superpower would be teleportation because it is super convenient. Sheldon's bucket list includes driving on the Nurburgring in Germany and visiting Monaco for the F1 Grand Prix. Sheldon is a huge espresso drinker- he enjoys it hot or iced, depending on the weather. As long as it is espresso, he will be a happy camper! Sheldon has been with us since 2020.
---
Emily Balkus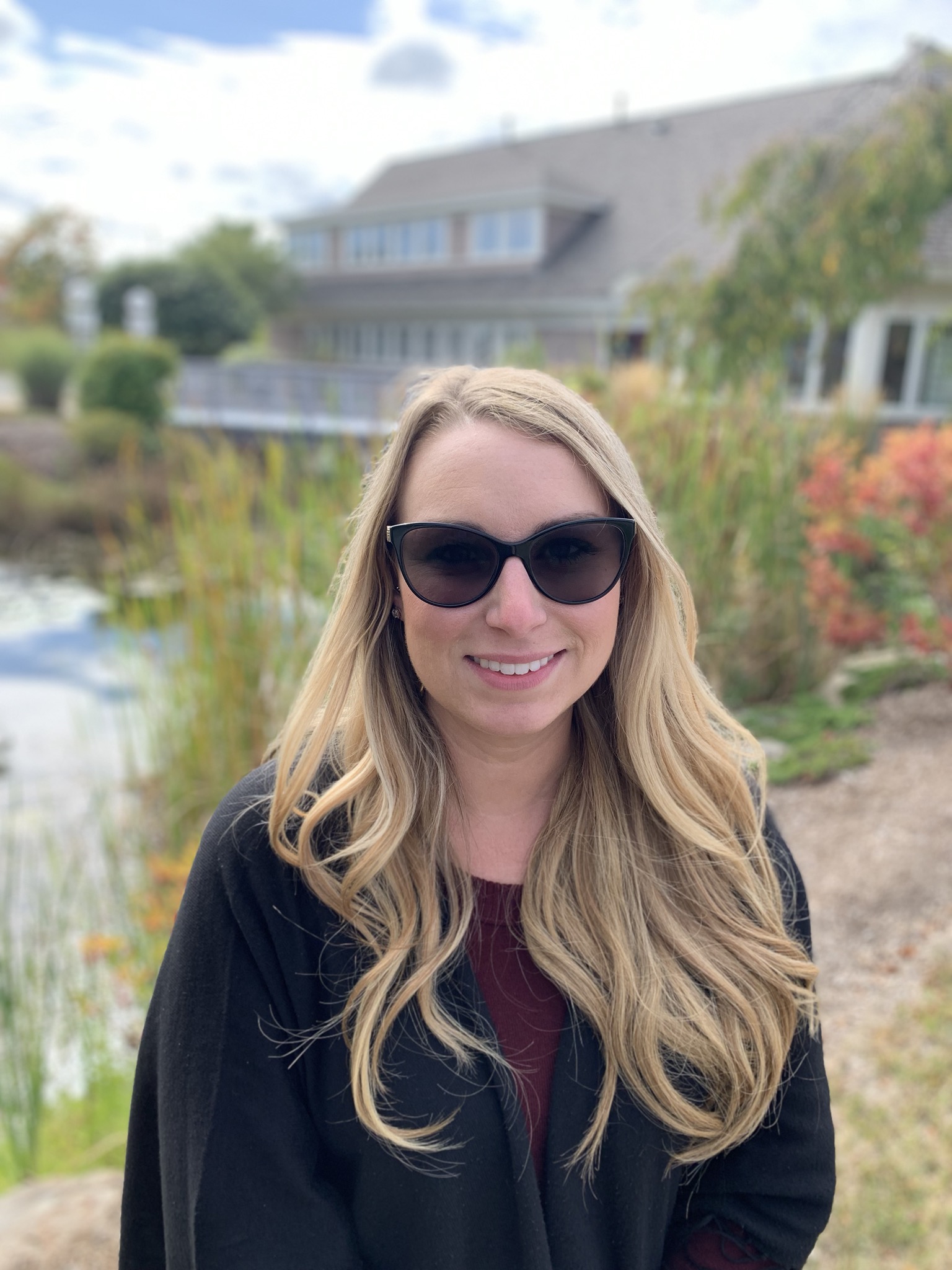 Frame Stylist
Emily is a fabulous frame stylist here at Watts. She helps select the frames we bring in to showcase to the patients, and helps them select the pair just right for them! Emily enjoyed camping when growing up. If she had a superpower, she would choose x-ray vision 😎. Something really old she has is her grandparents' first cedar chest! The top of her bucket list is Australia and Fiji to travel to and explore! Emily has been with the team since 2019.
---
Kristen Silveira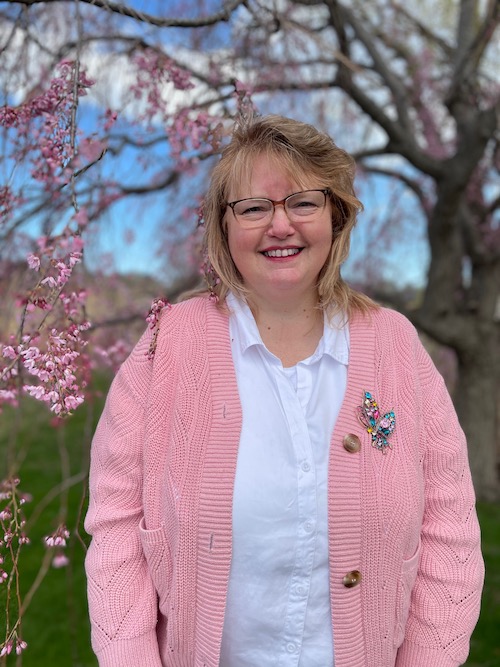 Patient Care Coordinator
Kristen joined our team at the end of September 2020. She may be a familiar face, as she worked at Anna Jacques Hospital for many years. Kristen is our resident laugher- she always has a smile on her face (even under the mask), and her laugh is very contagious! Kristen is enjoying learning all about the eye world, and loves her new Gucci glasses and Maui Jim sunglasses! She used to rescue Irish Setters, but now has a gaggle of white doves named Ginger, Nutmeg, Cinnamon and Cardamom. If she could do anything outside of this industry, Kristen would want to be a holistic veterinarian or open a gluten-free bakery (with a side of grain-free dog biscuits)! Kristen has long admired Winston Churchill, as he was an incredible person- artist, writer, leader and all-around good person that stood up for what was right and for the little people. As her mom says about her, "nobody doesn't like Sara Lee!" Kristen is mostly in the business office answering phones and scheduling appointments, but does help at check-in and check out too!
---
Tatiana Flores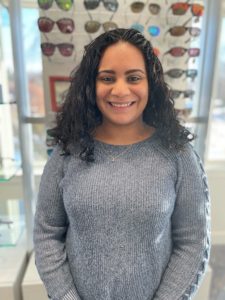 Patient Care Coordinator
Tatiana is part of our patient care team, and is one of the first faces you see upon entering the building. She will help get you checked in to see the doctor or the opticians, and help check you out after your visit. Two favorite things she loved growing up are collecting Care Bears and spending time with her Grandmother. Tati is afraid of heights- so no roller coasters for her! Her favorite food is Mexican food- Casa Blanca in particular. It was hard to choose just one superpower, so she chose healing people, teleportation and self-duplicating (for her two kiddos! Tati also likes both hot and iced coffee. Tatiana has been with the team since 2020.
---
Nancy Tortorello, RDO
Licensed Optician
Nancy is brand new to us, but has been in the industry for a while- she even apprenticed under Rick at a different practice! Growing up Nancy really enjoyed swimming, skiing and gymnastics. A hobby of hers is restoring old doll houses. Nancy loves turkey dinners and carrot cake too! Her bucket list includes a road trip across the country and trips to Hawaii and Australia. Nancy is a tea drinker- she likes hot and iced tea. Please help us welcome Nancy to the team!
---
William F. Watts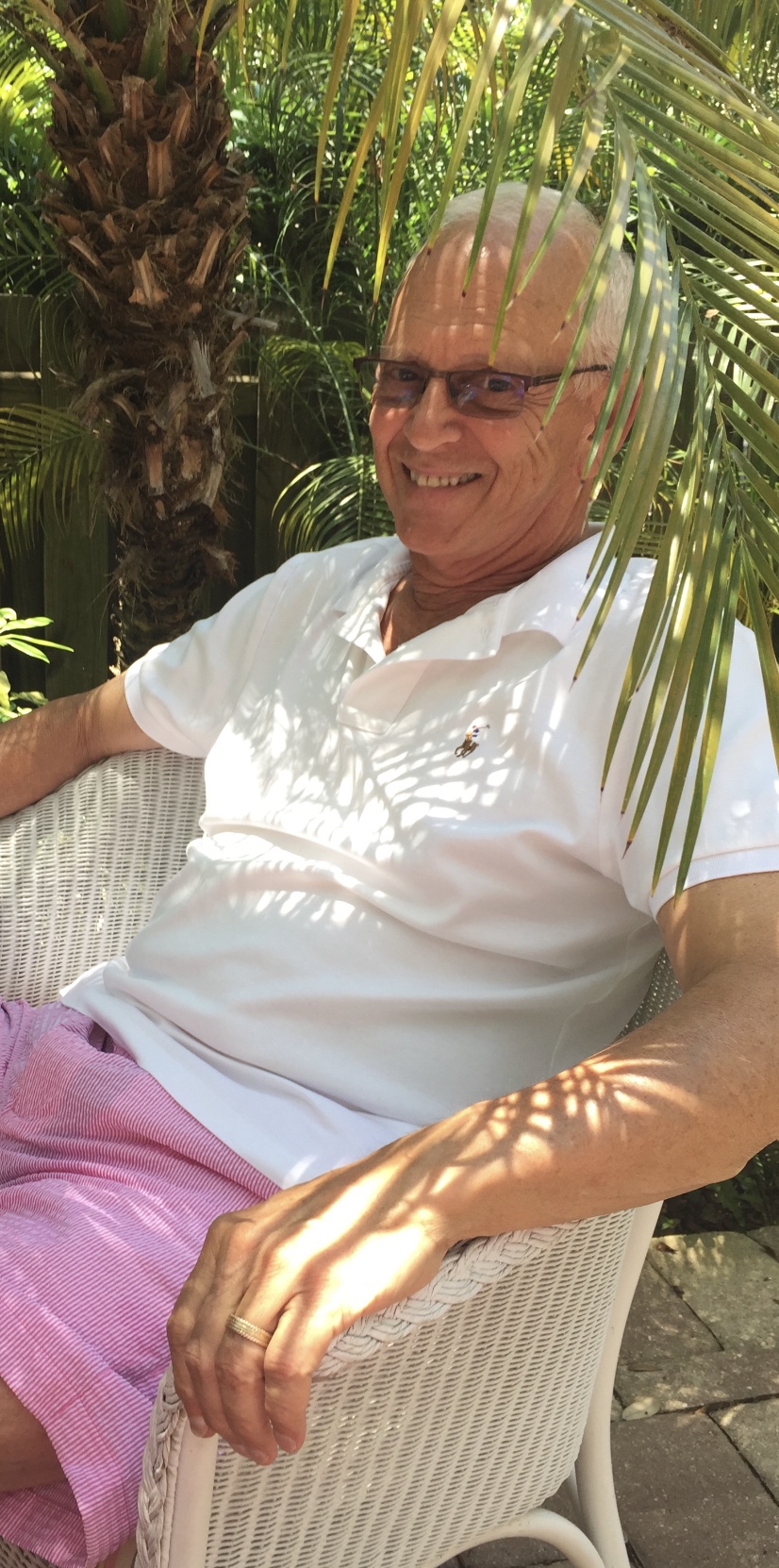 Optometrist (Retired)
Dr. Watts is thoroughly enjoying retirement- spending time at the beach in Florida and skiing or sailing at the Lake in Maine!
---