Katharine DiResta Sullivan, O.D.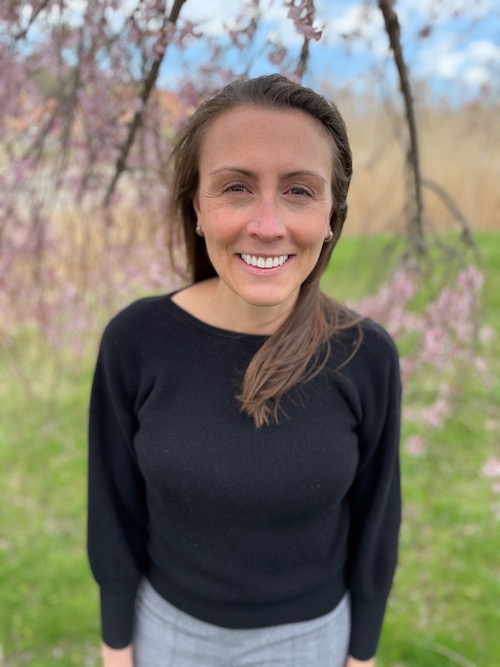 Optometrist
Dr. Sullivan grew up in the greater Newburyport area and as a child had her first eye exam at Watts Eye Associates. After completing her elementary school education at the Immaculate Conception School in Newburyport, she attended Brooks School in North Andover. Dr. Sullivan went onto college in Maine receiving her undergraduate degree, Cum Laude from Bowdoin College. At Bowdoin College, Dr. Sullivan was awarded honors as a Sarah and James Bowdoin Scholar.
Dr. Sullivan attended the four-year optometry program at the New England College of Optometry graduating with honors, Beta Sigma Kappa in 2004 and was awarded the Beider Scholarship.
After finishing her optometric education she then went onto post-graduate training completing her residency program in ocular disease at the Edith Nourse Memorial Veterans Hospital. Upon finishing her residency she worked as a consultant for Ophthalmic Research Associates (ORA) and then joined the ophthalmology practice of Dr. Glenn Kimball, M.D. in Haverhill where she attended to patients for several years prior to joining Watts Eye Associates.
Dr. Sullivan is a member of the Massachusetts Society of Optometrists as well as the American Optometry Association. Dr. Sullivan became board certified in 2014 as a Board Certified Diplomat of the American Board of Optometry. Her optometric practice interests involve specialization in primary eye care, diabetic eye exams, dry eye, and contact lens.
Dr. Sullivan's favorite part of her job is caring for her patients! She feels so lucky to care for patients and their families. Whether it is a first pair of glasses or delivering the unfortunate news of pathology of the eye, she truly considers it an honor to treat every one of her patients. She loves both contacts and glasses. She loves testing out the newest lenses and frames- currently wearing her first pair of transitions (light adaptive lenses)! Wearing daily contact lenses has also been a great option for her. She is a dog lover- as they added Rosie, and a yellow English lab to their family last summer. If she could be anything outside of the industry, she would be a Pediatrician or a Rock-star (very wishful thinking on the latter)! The most current movie she saw is Crazy Rich Asians- now she wants to visit Singapore. If she could bring anyone back, it would be her Aunt Nancy- she would give anything to hug her once more.